Dunlop Elite 4 Tyres Available in Barry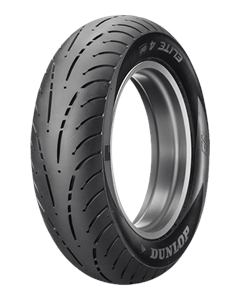 Elite 4
Easy to steer and turn
Excellent straight-line, braking and cornering stability on dry and wet
A new standard for mileage and versatility in the Dunlop product line
WHAT THIS TYRE GIVES YOU.
DUNLOP TYRE TECHNOLOGIES
We were the first to apply race tyre performance standards to street tyres. With engineers and designers across Europe, Japan and North America.
MULTI-TREAD (MT) TECHNOLOGY
Years of success in global Superbike, Endurance and GP championships have resulted in the development of a pioneering multi-compound, which is transferred to many of our current Sportmax track and road products. By mixing compounds, the same tyre can display different performance properties at maximum leaning angles than when upright during straight line speed.